Mansfield Woodhouse St Edmund
Glass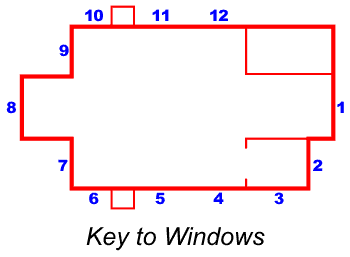 1

East Window (chancel)

There is no record of the date when the East Window of five lights, depicting the Ascension of Our Lord, was placed in the church, but it is more than 100 years old. It is of the Burne-Jones school which began the idea of putting as many figures as possible into the framework.

Maker unknown.

2

East window (Lady Chapel)

This window of three lights was presented by the Mothers' Union and CEMS in 1938. It commemorates three groups who used to meet in the church. They are, left to right, Men's Society (which depicts St Oswald, King and saint), the Mothers' Union (which depicts the Virgin Mary and Child) and the Catechism class (depicting St Chad, Bishop and Saint with Lichfield Cathedral in his arms).

Maker unknown.

3

South window (Lady Chapel)

This window of three lights is unique. It depicts Sherwood Forest with rich greenery, coloured squirrels, rabbits and crows, with a Pit Top scene and a beautiful church. John Archibald Cartwright Taylor was manager at Sherwood Colliery.

The inscription (on a brass plaque) reads:

To the memory of John Archibald Taylor, warden of this
church for 15 years who died at Gibraltar March 20th 1932 aged 66 years.
This window was erected by members of his family together with the
directors, officials and workmen of the Sherwood Colliery.

Glass inscription reads left to right:

Well done, thou good and faithful servant

To the glory of God and in loving memory of John Archibald Taylor.

Maker unknown
Rowland Dand window
Detail of the centre
of the window
5

South window

This window of 3 lights dated 1617 is dedicated to Rowland Dand to celebrate his 21st birthday and features the Dand heraldic emblem.

Resting on the sill of this window is a piece of Flemish glass thought to be dated around 1300.

Brass plaque inscription reads:

To the glory of God this old glass formerly in the chancel
was repaired and placed here in AD 1905

Maker unknown

8

Tower window

This window of 2 lights depicts Jesus telling the disciples to:

Suffer the little children to come unto me

and the baptism of the Ethiopian by Philip, which reads

Finally went down into the water both Philip and the Eunuch and he baptised him.

The window is in memory of the Rev Alfred Brook 1870 first Vicar of Mansfield Woodhouse.

Maker unknown