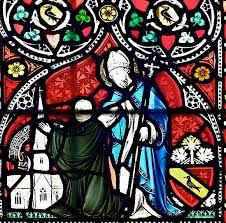 Bilsthorpe
St Luke
Newark and Southwell Archdeaconry
Newark Deanery
Introduction
Work started on sinking a colliery in Bilsthorpe in 1925 and at the same time construction of a pit village began on a site to the north-west of the old village core. The colliery owners, the Stanton Coal and Iron Company, funded the building of a second Anglican church to serve the new mining community. The church opened in October 1932.
It is likely St Luke's was founded because the colliery manager, Leonard T. Linley, considered the rector of the parish church in Bilsthorpe, the Rev William H. Hunt, to be a subversive influence. Hunt encouraged the creation of a local branch of the Nottinghamshire Miners' Union in 1929 and clashed with the company over other issues so Linley came to see him as a 'dangerous man'. Once St Luke's was established there was an exodus from the parish church as colliery employees dutifully started attending the new church.
The church was a wooden structure on brick foundations, could seat 180 worshippers, and cost £700. The Rev Arthur L. Comer from St Michael's, Sutton-in-Ashfield, was licensed at the end of July 1932 as priest-in-charge. For the first months of his incumbency there was no church so Comer conducted services in the church hall. The first churchwarden was L. T. Linley.
The Rev A. L. Comer left in 1936 and was replaced by the Rev Albert W. Keeton. In March 1939 Keeton left to become vicar of All Saints' church, New Clipstone, and St Luke's was abandoned later that year. The Bilsthorpe Miners' Welfare was subsequently built on the site.
For further information on the history of the church see the Bilsthorpe St Margaret entry.
Particular thanks to Andy Nicholson and Derek Walker for research on this entry