Beeston St John the Baptist
Glass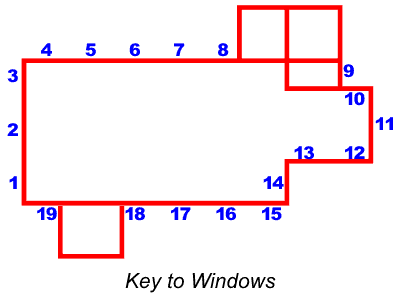 Nave and Chancel
Stained glass above the chancel arch

Two archangels - St Gabriel and St Michael
Window in Vicar's vestry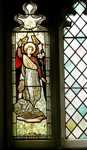 Half window showing an angel, half plain. This was erected in 1877 by Mr C F Fellowes, in memory of his nieces Susan and Cicely Scott. However, it was damaged by vandals in 1973 and replaced by modern coloured glass.
Other Windows
Window above the porch door - plain glass
Windows in the tower - stained panels showing bells
Glass in the choir vestry is plain.