Bingham
St Mary and All Saints
Glass
Click the blue numbers for details of each window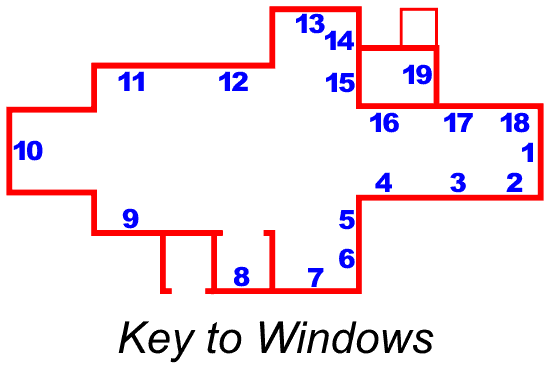 Most of the tracery in the windows was replaced in the 19th Century, a lot of it in the restoration of around 1845-6. It appears, though, always to have followed the medieval tracery, allowing the windows to be dated by style.
The glass is almost all 19th Century.
Clerestory Windows
The nave roof was raised in 1873 during the time of Robert Miles. As part of this development three small quatrefoil clerestory windows were inserted on each side of the church. Each of these contains pale coloured glass forming a flower-like design.