Gedling All Hallows
Glass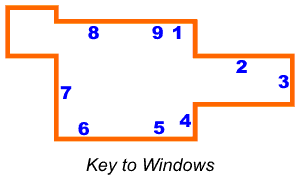 1In the north Aisle easternmost window are a few fragments of medieval glass comprising stained quarries and a small rondel. They are not leaded in any recognisable pattern.
2In the north window of the chancel there is a single yellow stained glass quarry depicting a flower.
All the remaining glass is from the twentieth and twenty-first century.
3

The three lancets at the east end of the chancel have a war memorial window installed in about 1920 and given by Sir John Turney. It depicts St Michael and St Raphael with soldiers, nurses etc in World War I uniforms below them.