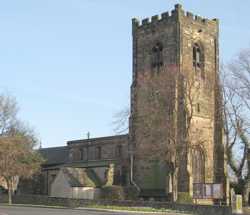 Trowell
St Helen
Nottingham Archdeaconry
Nottingham North Deanery
Introduction
The church has stood in Trowell since Domesday, which mentioned "a priest and half a church" in the community.
The ancient building has seen many changes, several of which have left traces that are still clearly visible, particularly a large archway in the south wall of the chancel.
The local sandstone, of which the church is largely built, has been affected by atmospheric pollution since the industrial revolution, give the building a mottled appearance.
Particular thanks to Don Whysall for research on this entry