Nottingham St Peter
War Memorial
St Peter's war memorial
Stone base with alabaster tablet, below an alabaster statue of St George (on foot) and the Dragon, surmounted by a high canopy of gilded oak. The architect, F E Howard, of Oxford, commissioned Alec Miller to design and carve the statue. The memorial was dedicated in 1922. The names of those who fell in 1914-18 are listed:
| | | |
| --- | --- | --- |
| Thomas Attenborough | Arthur Holderness | John Simmons |
| Thomas Bray | John Hornibrook | Edward Simpson |
| Charles Brett | Charles W. Jenkins | Percy Smith |
| Albert Chapman | Henry G. Leeson | Ernest F. Snow |
| William Cockayne | Olonzo F. Mantle | John E. Snow |
| Joseph Connelly | Edward Marriott | Joseph Taylor |
| Herbert V. Cooper | George W. Marshall | Albert E.V. Tyers |
| Thomas N. Dalley | William Murden | Ernest Waldram |
| Annie Freeman | Ernest Pape | Ronald Wallis |
| Ernest Gay | Herbert Parkes | Thomas B. Widdowson |
| John W. Godrich | Percy Parkes | Frederick A. Wood |
| Reginald A. Grundy | Arthur Parkins | William H. Wright |
| Arthur P. Hatfield C.F. | Stanley R. Robinson | |
| Walter Hemsley | Albert Scothern | |
Two names, Roy Harley and Frank A. Woodward, were added after 1945.
At the base is the inscription:
In thanksgiving to God for deliverance
and in memory of those of this parish and
congregation who laid down their lives
1914-1918 1939-1945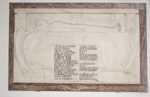 The St James'
War Memorial
Removed to St Peter's in 1933
Marble tablet with a naked young man lying on his back in front of a radiant cross, and supported by two female angels with tokens of death. A similar (anonymous) design was included in an exhibition of work from Nottingham School of Art at the Castle Museum in 1917. The following names are listed:
Cecil D Cooper
Wilts Yeo

ry

Wm H Dean
Notts & Derby
Cecil C Hall
R G A
Geo A Hutton
R E
Robert Loney
Notts & Derby
E Brian Parr
South Lancs
Denis F Parr
Notts & Derby
Geo L Pendleton
Notts & Derby
John F M Sergeant
Canadians
Ralph E Snook
R N
Geo H Snell
Duke of Well
Ronald Walker
Notts & Derby
Harry Watson
Notts & Derby
L Arnold Wilkins
York and Lancs
Tom Wright
Lincolns
J R W Herrick
Mesopotamia 1920
Sherwood Foresters
A bronze tablet on the outside south wall of the tower commemorates the 11,409 men of the Sherwood Foresters (Nottinghamshire and Derbyshire Regiment) who gave their lives in 1914-1919. Below the regimental badge and the headings "45th FOOT" and "95th FOOT" it reads:
ON CRICH HILL A MONUMENT IS ERECTED
IN MEMORY OF
11,409 OF ALL RANKS OF
THE SHERWOOD FORESTERS
(NOTTINGHAMSHIRE AND DERBYSHIRE REGIMENT)
WHO GAVE THEIR LIVES
FOR THEIR KING AND THEIR COUNTRY
IN THE GREAT WAR 1914-1919.
WHOSE NAMES
ARE RECORDED WITH GRATITUDE AND LOVE IN A
BOOK OF REMEMBRANCE
DEPOSITED IN THE CASTLE MUSEUM
IN THIS CITY;
AND ALSO IN HONOUR OF
ALL THEIR COMRADES WHO GLORIOUSLY SERVED IN
32 BATTALIONS OF THE SAME REGIMENT
TO THE NUMBER OF
140,000.
35th LAA (Light Anti-Aircraft) Regiment of the Royal Artillery
A memorial to local men of the LAA Regiment who failed to return from Japanese captivity after the fall of Singapore in 1941. The commemorative marble tablet is inscribed with a text from Psalm 124:
Our soul is escaped even as
a bird out of the snare of
the fowler: the snare is broken
and we are delivered.
Our help standeth in the
Name of the Lord: who hath
made heaven and earth.
The memorial, with a book of remembrance in a glass case below, was dedicated in May 1949 by the Rt Revd J Leslie Wilson, formerly bishop of Singapore and himself a prisoner of the Japanese. It carries a plaque with the badge of the Far East Prisoner of War Association next to the inscription:
THE PLAQUE OF THE LAST SUPPER WAS
PLACED HERE BY THE NOTTINGHAM AND
DISTRICT FAR EAST PRISONER OF WAR
ASSOCIATION IN MEMORY OF COMRADES
WHO DIED IN JAPANESE PRISONER OF WAR
CAMPS
1941-1945
R.I.P.
FEPOW Memorial
Wooden cross
beside the
memorial
The standard of the Nottinghamshire Far East Prisoners of War Association is laid up next to the memorial. The presence of this memorial at St Peter's is due to Mrs Olive Hardy, whose husband was among those who failed to return, and who was a long-standing member of St Peter's congregation.
On the side wall of the alcove next to the memorial and facing it is a dark-stained wooden cross carrying an inscription which is becoming hard to read, but the following wording can be made out:
IN
MEMORY
OF
2ND LT C.D.COOPER
6TH BATTN WILTSHIRE REGT.
KILLED IN ACTION 29.1.18
R.I.P.